How to Plant a Mango Tree
When to Plant
The best time to plant a mango tree is in the spring when the weather is still mild. However, be sure it will not be exposed to any frost.
Selecting a Planting Site
Mango trees prefer a sunny spot with loose, well-draining soil. Consider the tree's mature size when selecting a planting site, and note the site's proximity to other plants and structures. Container growth is an option for the smaller mango tree varieties.
Spacing, Depth, and Support
Spacing depends on the mango variety you're growing. Check the mature canopy width, along with the height, to make sure you'll have enough room to grow your tree. Saplings should be planted in their nursery container at the same depth they were growing. You should plant seeds about 1/2 inch deep. Saplings might need staking for support as they grow, especially in an area with strong winds.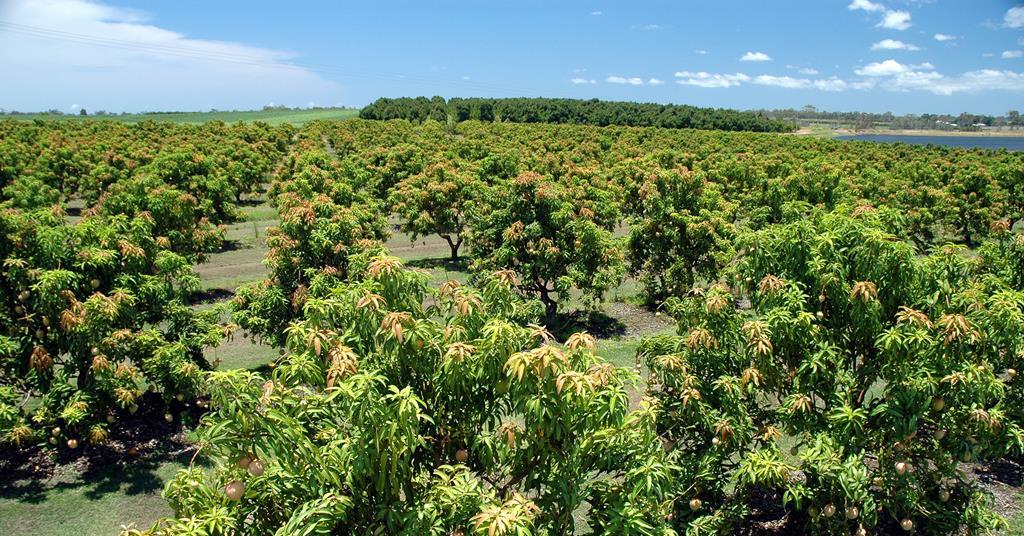 When to pick mango fruits?
It takes 120 to 140 days from fruit set to harvest a mature mango fruit.
At maturity, shoulders (sides) of mango fruits get raised, and partly attached to the stalk gets sunken.
The dark green fruits start turning pale green to yellowish at maturity.
In some mango varieties, a clear white layer on fruit skin is formed at maturity.
Mango harvesting tips:
Do not keep the freshly harvested fruits under direct sunlight.
Harvest the mango fruit along with its stalk attached to it; otherwise, the sticky mucilage will ooze out of the fruit forming black spots near the stalk end.
All the fruits on the same tree may not mature at the same time. Therefore it is recommended to do 2-3 rounds of harvesting in an orchard in a weekly interval.
While harvesting, do not let the fruits fall on the ground. Use specialized mango harvesters with blade and nylon net for efficient harvesting and collection of fruits.
Harvested fruits should be subjected to decapping treatment (removal of sap from stem end attached to fruit) immediately after harvest for avoiding injuries caused due to sap flow.
Immediately after harvesting of fruit, they should be first collected at the shady place to remove the orchard heat and after that washed and dried before storage.
Let's have a look at the How To Harvest Mango – Mango Harvesting & Farming in the video below.
Thank you for visiting our website! We hope you found something that sparked interest on our website.