In the era of mass production, agriculture machines need to be as advanced as possible to keep up with the demand. They provide an increase in production and ease the job of agricultures, making it less physical and time-consuming. Here we bring you a review of the best agriculture machines we have found
ROPASITTELSDORF
Is a one-row trailed potato harvester with a 6 t bunker. The Keiler 1 has been specifically designed for customers with increased demands for the highest quality (ware potato) and, at the same time, thorough and extremely gentle cleaning and excellent haulm separation. The load-sensing hydraulics enable fully hydraulic adjustment of the speed of all cleaning components, particularly sieving conveyors and leaf chain.


NEXAT
The system has working widths from about 19 feet to nearly 79 feet. NEXAT's electric generators are currently powered by two independently driven 550 hp diesel engines, but the system is prepared to be powered by green hydrogen fuel cells. As each module is integrated, its weight is transferred onto the carrier vehicle and optimized so that it becomes a self-propelled machine. This enables the implements to be guided more accurately and with less slip, reducing the vehicle's fuel consumption and CO2-emissions. NEXAT says the system delivers 50% more power with 40% less weight.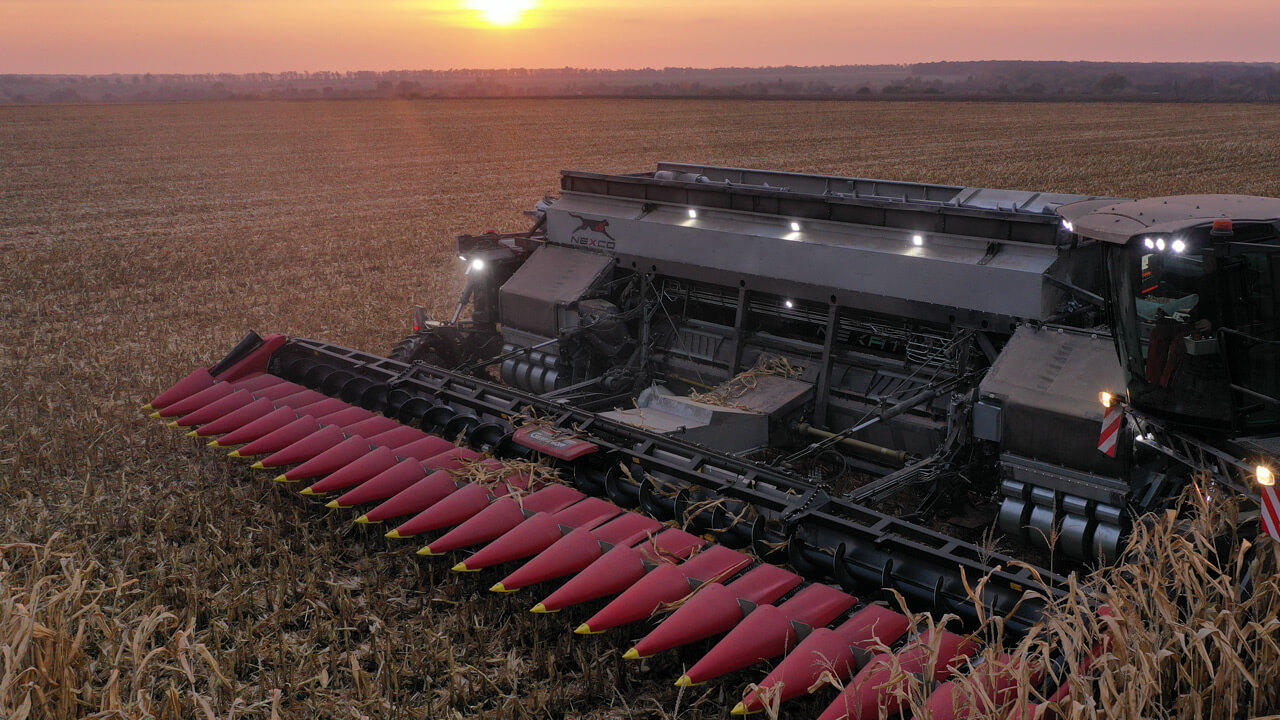 DAVID BOWMAN PUMPKINS
Nicholson recently launched a new pumpkin harvester that not only provides a cost effective solution, but ensures the quality of each pumpkin is protected during harvest.
Pumpkin picking during the Autumn months, especially around Halloween, has remained a time honoured tradition in the USA and UK for hundreds of years. Families flock to local farms to experience the thrill of selecting their prize pumpkin to carve and display proudly at home. Supermarkets are stocked with pumpkins of all shapes, colours and sizes, causing a rise in demand for even the most unusual of pumpkins.


The New holland BRAUD 9090X
Machine wide designed specifically for olivares formed in seto.
It has tilting head autalineante that does take the vegetation smoothly and without damage to the tree; System shock SDC with the shakers flexible rear fixing massage and gently follows the olives without any damage to the fruit or plant, respecting this buds that will harvest the following year. Collection with baskets norias system revolutionized the industry and still guaranteeing better treatment based on olive trees and the harvested product, with maximum collection efficiency. These systems Braud incorporate special olives conveyors and a single central exhaust with great ability to clean fan. All this translates into greater cleaning and performance with maximum respect for the fruit and the plant.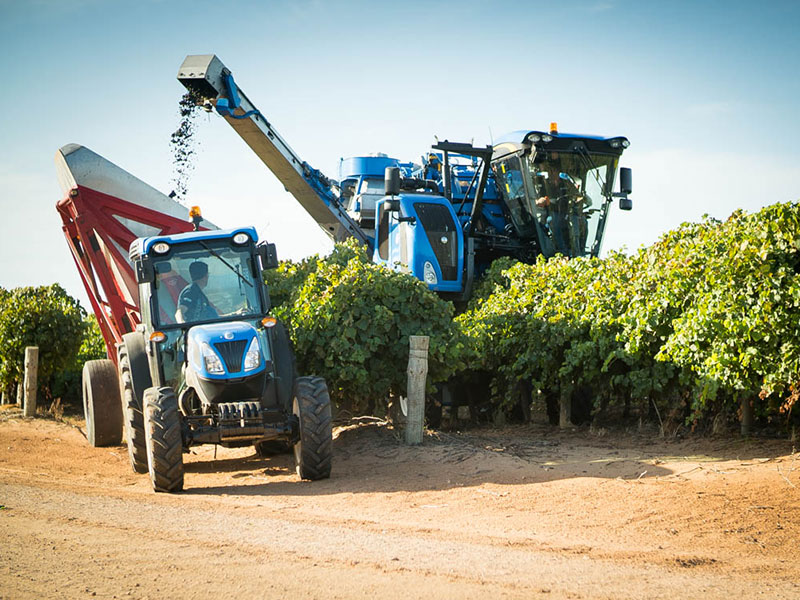 Ploeger
The Ploeger self-propelled 3- or 4-row bunker harvester was designed focusing on the clients' demands: harvesting potatoes without compromise.
This machine exceeds in total sieving area: with the chassis on the outside of the sieving webs the flow of potatoes is free of obstacles, with no narrowing. Due to the variety of possible cleaning modules, it enables you to compile a harvester which fits your demands. The industry leading hopper capacity enables you to organize logistics more efficiently. Low transport speeds combined with the lowest possible drops and the unique SOFTPOCKET elevator guarantee a very friendly handling of the potatoes.


Modern agricultural machinery supports farmers in an absolute way. Very cool harvesting machines that won't let you down. There are many other harvesting machines in various levels, if you are interested please don't miss our web
In the video below, you can see Modern Agriculture Machines That Are At Another Level
Thank you for visiting our website! We hope you found something that sparked interest on our website.
Video resource: Quantum Tech HD